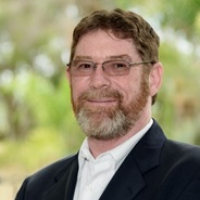 President - Ian Sweetman
I joined MGPS mid 2016 to improve my photography skills and be involved with a group of people who had similar interests. Not long after joining MGPS I took on a new job which involved doing FIFO work in PNG so I was very much an absent member up until earlier this year (2021).
As well as the photography I very much enjoy the social aspect of being out taking photos with other people followed by coffee and cake. I like to challenge myself with taking different types of photos and dabbling in many different styles. I hope to continue developing my photographic skills and helping others whenever I can.
---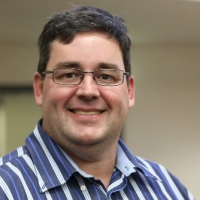 Vice President - Brendan Barker
For as long as I can remember had an interest in photography. My earliest memories are using my fathers camera to take photos of my youngest brothers Christening way back in the early '80s.
Photography has always been a fun hobby, for many years I had a film point n shoot. In the early 2000's I got my first digital camera and in 2010 my first DSLR, a Sony A65. However it wasn't until 2020 that I decided to get serious, stop taking snapshots and to start taking deliberate photographs.This led me to doing a number on online classes/course on photography, the use of Lightroom and Photoshop. It also lead me to joining MGPS, a wonderful environment with fellow photographers who are willing to share their knowledge and encourage my continued growth in a hobby that I still love after all these years.
---
---
Activity Officer - Janet Richardson
---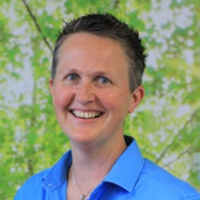 Treasurer - Michelle Coles
I joined MGPS in 2019 to improve my photography by immersion. MGPS members have a wealth of knowledge, experience & talent – who better to surround myself with? I enjoy the variety of workshops, guest speakers & hearing judges' comments from our monthly competitions and have found my photography improving gradually as I apply feedback. 
My areas of interest are water, sport & macro – especially wildflowers & native orchids. I received my first 110 film camera when I was 6 & have had various film & digital cameras throughout my years, I now shoot with a Canon 5DIV & 60D.
---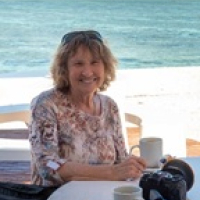 Competitions Office - Margaretta Dewilde
I was born in Belgium, my parents emigrated to South Africa when I was thirteen where I lived for 20 years before emigrating to Australia. Photography has always interested me  but between family and work time to have a hobby was limited. I was lucky enough to travel quite a bit both for holidays and work and always carried a small camera allowing me to have a great collection of snapshots.
When retirement came along I decided it was time to indulge myself and buy a decent camera and hopefully upgrade my photography skills from snapshots to taking photos. A casual walking group which meets weekly has really helped me and the old adage practise makes perfect appears to be true. Some of the ladies belonged to MGPS and encouraged me to join, the skills of the people at the club are outstanding and people are willing to share knowledge and tips. I still have a long way to go but I'm happy with my progress.
---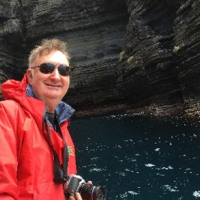 Newsletter Editor - Paul Mackay
My interest in photography commenced at age 11 when I was given a Kodak Instamatic camera. I photographed mainly in black and white and attempted some artistic shots. During the 70s I graduated through a number of cameras and learnt further skills in the darkroom at the school where I was teaching.
I focused on landscapes and street photography using a Konica SLR during a few years backpacking the globe. After this was stolen, I bought a Nikon SLR and focused on photographing white water canoeing in NSW. I purchased a very basic digital camera in 2003 and used this for extensive travel photography for a decade. It was not until 2015 that I acquired my Olympus OMD EM1 which opened so many more possibilities. I joined MGPS in 2019 and immediately found myself on a steep learning curve. I really appreciate the mentoring from other members and love the challenge of the monthly set subjects which take me outside my comfort zone.
---
Records Officer - Michael Mitchell
I have been a member of MGPS since 2013. I have been in the role of records officer since 2016. I have been interested in photography since I was a teenager. This was when I was given a compact 35mm camera.
I then purchased my first SLR 35mm film camera a few years later. I was interested in photographing car shows and motorsport. I then had a small break because of work and family life for a while. Then in 2011 I received my first DSLR which was a canon 1000D. This was the turning point to reinvigorate my passion for photography again. Then in 2018 I upgraded to the canon 70D body which I still use today. Since becoming a member of MGPS I have learnt more about photography.This is by entering the clubs competitions as well as talking to fellow members and learning from them. I now enjoy shooting landscapes, car shows and shooting new things out of my comfort zone.
---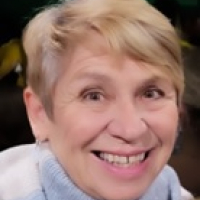 Committee Member - Dottie Harkins
Travel and photography are two of my loves but for years my photography centered mainly on happy snaps capturing memories. When work and family intervened, my old Pentax SLR was put aside and my slides lingered in a cupboard.
On retiring my first purchase was the new Olympus OMD Em1 Mki. Unfortunately the camera store where I purchased it went out of business and I was left with a camera smarter than me. It was then I decided to join a club. Since joining MGPS I have enjoyed the mentoring, the outings, the feedback from judges and the companionship of people with similar interests. And my photography has greatly improved!
---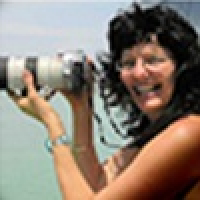 Beginners Group Coordinator - Julie Geldard
There is no substitute for passion and enthusiasm in life. As a photographer, I am grateful for my ability to always be alert for those magic moments. My art and images are a collection of these moments and are inspiration to myself and others. I have been involved with MGPS for 16 years, taking 7-8 years' break to study art.
I have returned to MGPS where the high standard of talent has inspired me to take up photography as a full time profession. The support and encouragement from the knowledgeable members of MGPS always leaves me astounded.
---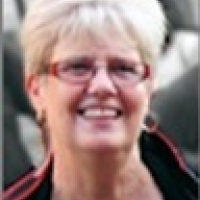 Monochrome Group Coordinator - Cheryl Zwart
Although still relatively new to photography, I have been adjusting other people's photos for some years. I have worked in the publishing area for over 20 years, experiencing an amazing development of software and photography techniques.
I have never worked in film, but I have been amazed at the quality of capture from that first digital camera to what we have today. I also train software applications applicable to the publishing industry. ie Photoshop, InDesign and Illustrator. My desire to learn more about photography led me to enquire at the Mount Gravatt Photographic Society and I have never looked back.The combined experience and ability of those that attend club are amazing and they are always willing to assist others in developing their skill.
---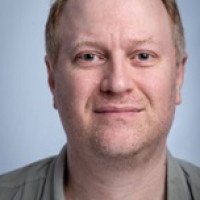 Digital Group Coordinator - Jefferey Mott
I am a keen amateur photographer and has been club member since 2018. He has received numerous awards at a club, local, national and occasionally international level. His main areas of photographic interest are wildlife (including macro) and astro-landscape photography.
---
Appointed Positions
Data Projectionist - Rodney Topor
Data Projectionist Assistant -Rick O'shea
Digital Competitions Officer - Tony White
Assistant Treasurer –  
Competitions Assistant 1 Judges Bookings -
Competitions Assistant 2 Print Display and Trophies – Janet Richardson
Equipment Co-ordinator - Gary O'Shea - Russel Dickson
Interclub Competitions Officer - Suzanne Edgeworth
Supper Convenor -
Welcoming Desk 1 – Dotti Harkins
Welcoming Desk 2 - Christine Jull
Welcome Door 1 – Lekha Suraweera
Welcome Door 2 – Robert Vallance
Welcome Door 3 – 
PSQ Liaison - 
Website Email Co-ordinator - Kevin Dixon
Hunt and Shoot Coordinator - Robert Vallance
Activities Organiser - Gwenda Kruger
Librarian -
SUB GROUPS
Sub Group Co-Ordinators
Digital Group - Rodney Topor
Monochrome Group - Cheryl Zwart
Developer / Beginners Group - Julie Geldard
International Group - John North