President - Hector Beveridge
I have always enjoyed the challenge of photography. Until I bought a DSLR in 2005 family events and travel were the only occasions I took photos. The new challenges presented by digital photography loomed before me and on the advice of a good friend, I joined a camera club. "You will be in a community of photographers, it is the best environment to learn in", she said. She was right. The encouragement of club members and the opportunities to learn from them, guest speakers and club activities were stimulating and rewarding. I joined MGPS in 2013 when I moved to Brisbane and have found the same environment in this club.

Vice President External Activities Organiser - Priscilla Gibbs
I love to play with colour so I decided to learn photography and joining a club was the best way to achieve this. Fortunately for me MGPS was the nearest. I have made some wonderful friends who have helped me so much in developing my photography. I now concentrate on landscapes, macro, birds and light painting. I joined the committee to help the club continue to help others.

Secretary - Suzanne Edgeworth
I have always been interested in photography. When I bought a DSLR camera in 2010.I decided to try and improve my interest and I joined MGPS. Since then I have attended many photography classes and learnt so much by attending the club and making friends and talking with many inspirational photographers. I enjoy the company of other photographers and am continuing to learn all the time.
Treasurer - Wimal Kannangara. Info coming soon!

Activities Officer - Clive Hammond
I have been a keen photographer, both as an amateur and for years in New Zealand professionally. My family's connection with cameras dates to the mid 1800's, with wonderful photographs of the era from a Bijou camera in my collection. My parents both were award winning photographers, so it was only natural for me to take up the craft at an early age. My first camera was the old Kodak Brownie, followed by a practice, Olympus then a succession on both film and then digital Nikons. A mirrorless Olympus is the most recent addition, a camera that is more 'travel friendly'.

Newsletter Editor - Cheryl Profke
I have lived in Brisbane all my life. It's a beautiful city with many hidden gems and I like to spend time exploring photogenic locations in the Brisbane region as well as showing interstate and overseas travellers around in my role as a Tour Operator. In 2014 I turned my back on a career as a Business Banker to recover from an injury and to concentrate on my passion for photography. I joined the club in early 2015 and almost immediately became involved in assisting with the newsletter. I love learning more about photography and seeing everyone's images in the monthly competitions.
Competition Officer PSQ Liaison Officer - Sue Gordon. Info Coming soon!
Records Officer - Michael Mitchell. Info Coming soon!
Committee Member - Andrea Ryan. Info Coming soon!
OFFICERS

Welcoming Officer - Lekha Suraweera
I have been a Research Assistant at Griffith University in the area of Natural Product Chemistry. Before coming to Australia in 1987, I have lived in many countries and the places I saw inspired me into taking many photos. I have always had an interest in photography, and recently I thought of joining MGPS to meet like-minded people and learn more about photography. I enjoy the MGPS meetings and its activities immensely.

Competitions Assistant - Janet Aldridge
I am relatively new to the club, this being my third year as a member. I've enjoyed taking photos for several years now but always on automatic and letting the camera do all the decision making for me. I have learnt so much my first year getting a new camera and using the manual settings to create a photo instead of just snapping a scene I was looking at. There are so many talented people who belong to the club willing to share their knowledge all have to do is ask… My first night at the club was a little daunting as I didn't know anybody or what I was getting into. The first few people I spoke to were friendly and helpful explaining the way the club worked and how the night would go, which was a great help to easy the 'new kid on the block' jitters. I have volunteered to be on the welcoming committee so I could return the favour to new members who, like myself, take that first step not knowing what lays ahead and just be a friendly face to say "Hi".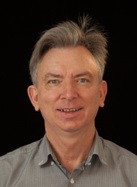 APS Mentor - John Doody.
Photography has played a very important role for me for over forty-five years. As a young child watching my father in the darkroom was something special. In my early twenties, I purchased my first SLR camera a Richo XR2 and many lenses to go with it. As well as taking the photographs I enjoy the creative process of developing photographs into a work of art through both work in the darkroom and processing of photographs through Lightroom, Photoshop and other similar programs. I have broad interests in photography including landscapes, portraits and star and astrophotography. There have been great changes in photography over the past twenty years which is reflected in my current Canon 5DSr camera and lenses, but photography is still about capturing the light and in doing so creating a feeling of wellbeing and accomplishment.
Web Coordinator - Kevin Dixon. Info coming soon!
Hunt and Shoot Coordinator - Sam Fernando. Info coming soon!
Assistant Treasurer - Jan Sharples. Info Coming soon!
Librarian - Amanda Williams. Info Coming soon!

Beginners Group Coordinator - Julie Geldard
There is no substitute for passion and enthusiasm in life. As a photographer, I am grateful for my ability to always be alert for those magic moments. My art and images are a collection of these moments and are inspiration to myself and others. I have been involved with MGPS for 16 years, taking 7-8 years' break to study art. I have returned to MGPS where the high standard of talent has inspired me to take up photography as a full time profession. The support and encouragement from the knowledgeable members of MGPS always leaves me astounded.

Monochrome Group Coordinator - Cheryl Zwart
Although still relatively new to photography, I have been adjusting other people's photos for some years. I have worked in the publishing area for over 20 years, experiencing an amazing development of software and photography techniques. I have never worked in film, but I have been amazed at the quality of capture from that first digital camera to what we have today. I also train software applications applicable to the publishing industry. ie Photoshop, InDesign and Illustrator. My desire to learn more about photography led me to enquire at the Mount Gravatt Photographic Society and I have never looked back. The combined experience and ability of those that attend club are amazing and they are always willing to assist others in developing their skill.

National/International Group Coordinator - John North. Honours EFIAP, FAPS, SSAPS and PSQA
I joined the club back in 1981 (I think) and have been a financial member ever since. I have served on the committee in every position, including 2 years as President. In the mid 80's I undertook the PSQ Judges training course with Bill Smit and have remained on the PSQ judges list since, judging in both Impact and Club an Inter Club and National judgings. In 2000 I became more active and re-entered the International scene. I was surprised there were very few entering Internationals. I raised the question – Who was interested, wanted to learn and start entering International Comps? From there on it's history – there is now a very large following and many have gone on to receive National and International Honours. To date the International group has gained Gold Medals consecutively for the past 7 years in Austria.
As a result of my going to Linz to collect our 1st Gold Medal I was invited to judge in Austria in 2005. This is one of the largest Internationals in the world today and I have judged in 07 and 09. This was an enormous experience and thoroughly enjoyable getting me to areas I would never have seen before, I am occasionally asked, why am I still taking images? I am going to take my image tomorrow….Now, you think about that!